Phone : (705) 653-2095
Toll Free Phone : (888) 297-3023
Visit our Sister Site in Sunderland (Trout Water Camping)
cottage@hickorygrovecottages.com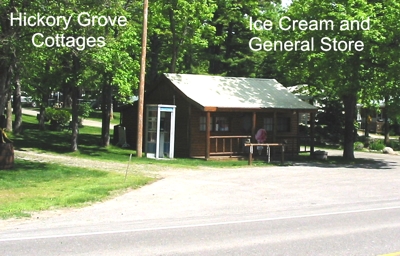 1-2-3 Bedroom fully equipped Comfortable Housekeeping Cottages, Cable TV , 3 & 4 Pce. Bathrooms, Decks & Lawn chairs, Propane B.B.Q ... Bedding Provided and fully supplied kitchens, Electric heat, Town of Campbellford Water Supply
Serviced campsites, Creative playground, Basket ball half court, Horseshoes, Fishing, Ice cream & General store , Central bonfire & activity area
Nature trails, 3 nearby Golf courses, Fishing, Swimming, Minutes from Shopping or just exploring
Central showers & Washrooms, Laundromat, Camper tank dumping station
Reasonable accommodation rates ..Daily ..Weekly... Yearly rates on fully serviced campsites.
A Unique Natural Location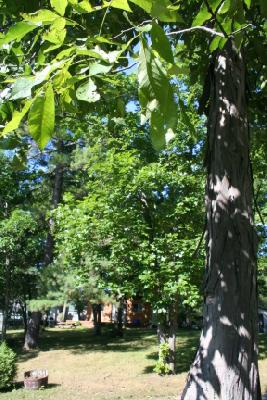 Located in a Beautifully treed and rare Shagbark & Bitternut Hickory Grove. On the amazing ..Trent Waterway System. Close to a variety of vacation amenities and major shopping communities.